2013 Dipabali Samsung Electronics Offer
As the Diwali festival is getting nearer, all production houses have started offering discounts on their products. Companies including automobile, electronics and even property sector have introduced huge discounts and free products to boost up their sales.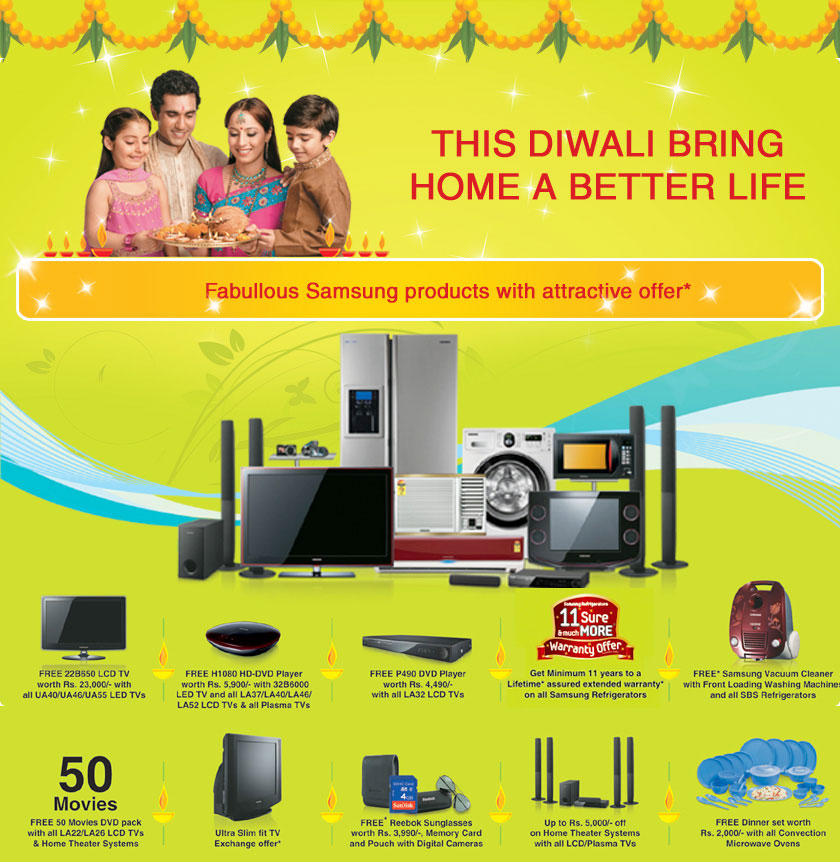 Samsung electronics have introduced many offers on its various ranges of products. For few products they have discounted the price and some other products are offered with free articles. Few discounts and offers introduced by the company are free LCD TV with LED TV, DVD player with Plasma TVs, extended warranty on refrigerators, 50 movie titles with home theatre system, exchange offer on slim TVs, memory card, pouch and sunglasses with digital camera, and dinner set with microwave ovens.